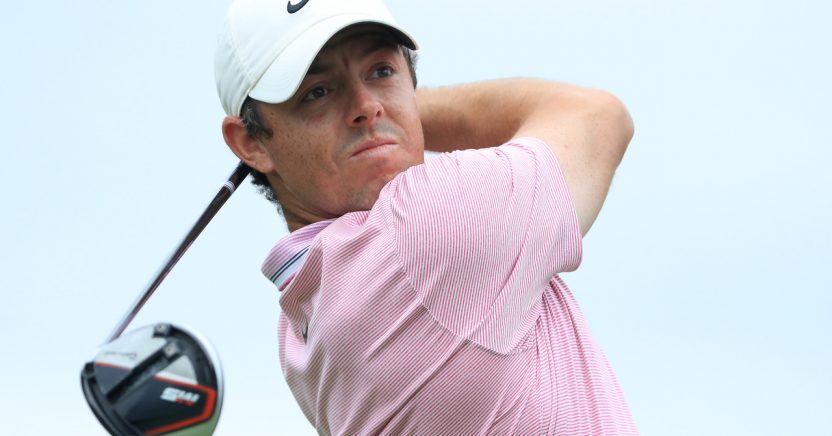 Rory McIlroy's recent FedEx Cup success cemented his position as one of the very best players in the world. But a glance at the global golf rankings suggests there's a group of talented British players looking to rise to the top of the leaderboard in 2020.
While you may be preparing over the winter months for a new assault on lowering your handicap, the best of British is looking to become world number one.
Rory McIlroyis no stranger to the glory and pressure of being the best player in the world. He held that honour for much of 2014-2015 before wavering, followed by a dip in form that saw him drop down the top ten to number nine in February this year.
However, a storming 2019, ending in the Northern Irishman's fantastic Tour Championship and FedEx Cup victory in Atlanta in August, saw him rise back up the rankings. He's second only because Brookes Koepka, of the United States, has been so consistent. As we moved into September, he'd already topped the rankings for 35 weeks.
In 2019 up to the start of September, McIlroy had played 20 events, winning three of them, being runner-up in two more and enjoying ten other top-ten finishes. With the FedEx Cup being such a major coup, no one would bet against McIlroy repeating that success next year. The bookies think so, too, as he's already at 9/2 to win the 2020 FedEx Cup, behind only Koepka.
While much of the attention has been on McIlroy, Englishman Justin Roseremains at number four in the world rankings and will be itching to move up the leaderboard in 2020. He'd finished 2018 in second spot, having topped the rankings briefly a few months earlier. Then in January and February, he regained the summit only to fall away a little as Koepka and McIlroy progressed. With two home-grown players battling it out for world supremacy, you'd have to agree that UK golf is in fine shape. In a top ten otherwise dominated by players from the United States, aside from Spaniard John Rahm in sixth spot, the achievement is exceptional.
We do have two more interests in the world rankings top 20. At 13 is the consistent Tommy Fleetwood, a man who by the turn of September had played 21 events in 2019. While missing out on an elusive victory, he did grab one second and one third-place finish, together with four more top ten results.
The runner-up finish was famously behind Irishman Shane Lowry at The Open at Royal Portrush in July, a result that helped Lowry into 21stin the world rankings having finished last year down in 75th.
Just behind Fleetwood is Paul Casey, the Englishman with a swing that is as effortless as it is effective. He won the Porsche European Open in Germany in September just a month after finishing third behind McIlroy at the Tour Championship, results that have eased him up the rankings.
Casey is no stranger to being officially recognised as one of the world's best. He was world number three back in 2009 but had a dip in form in 2012, dropping down to 169th in 2013, but it's been all gravy since, and you sense he has the momentum to return to the top ten in 2020. Even if he is "maturing" at 42 years old.
You must keep scrolling down the rankings until you find the next Brits troubling the list. Matthew Fitzpatrick currently occupies 29thposition, just ahead of Matt Wallace in 30th. Ian Poulter is 32ndwhile Eddie Pepperell (42nd) and Tyrell Hatton (46th) round off the top 50.
What is interesting, perhaps, depending on where you come from, is that aside from McIlroy, all the other players mentioned so far are English. You must look all the way down to Russell Knox in 85thplace to find your first Scot. Worse still, a Welshman does not appear until 252nd. Step forward Rhys Enoch. Aside from an indifferent 2016, he's consistently improved each year and will fancy his chances of moving up again in 2020.
As the PGA Tour begins to wind up again and we look ahead to the 2020 majors, it's difficult to see past McIlroy as being the big British hope to top the rankings. While Rose is consistently up there, it will take an astonishing season from him – and an equally baffling drop in form from Koepka, McIlroy and third-placed Dustin Johnson – to take top spot.